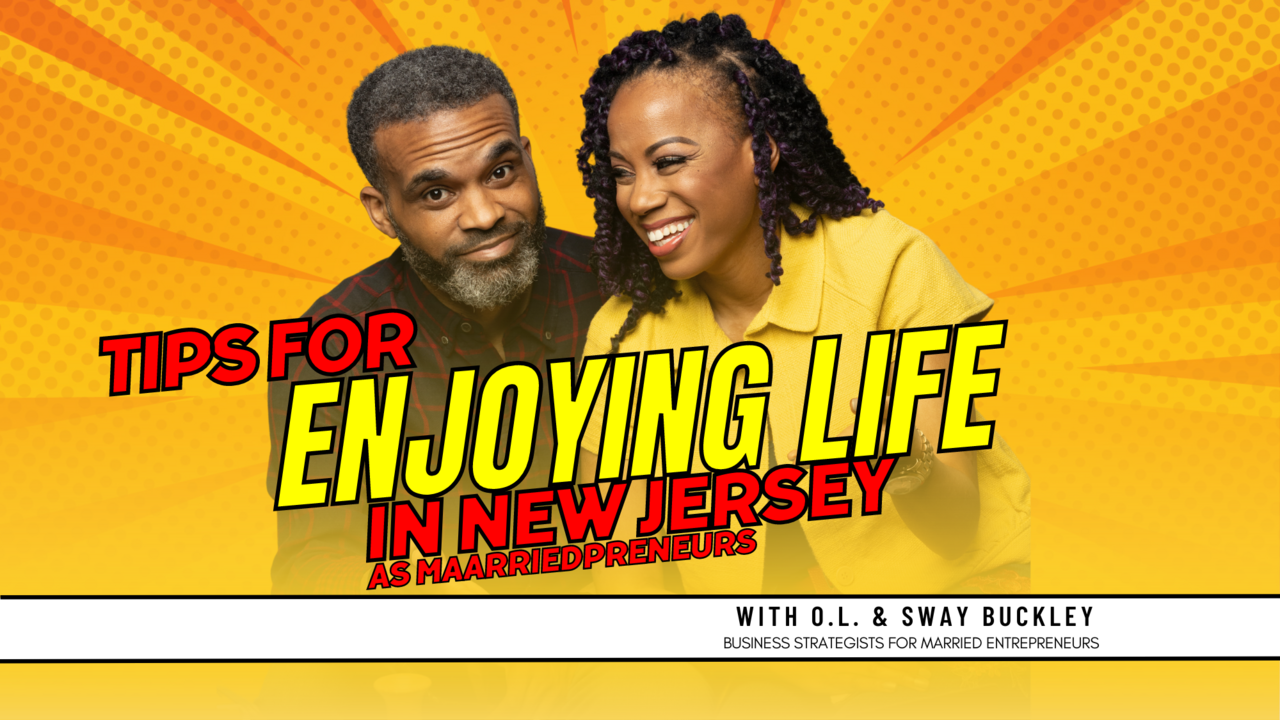 Let's be honest.
It's wild in these marriage + business streets.
There are always 'emergencies' vying for our attention, and just doing the daily maintenance is enough to make you forget to enjoy the journey!
Contrary to popular belief, things don't have to be "perfect" to enjoy this journey, but they do need to be in proper perspective. Today's article is here to do just that.
Here are some cool spots we've recently visited in New Jersey and beyond to add some spice (and a break) to your full days. Trust us, it's worth it!
If you're into golf (or learning it), you can get a free 60-minute lesson with a state-of-the-art golf simulator at GolfzoneRange.com. It's a great date spot for beginners and experienced golfers alike!
Next up is Shakespeare in the Park! We attended our first Shakespeare in the Park event this summer, sponsored by the Hackensack Department of Cultural Arts. We saw Othello! It was a great, relaxing, and new experience for us both.
The Montclair Jazz Festival was a great time of chill and relaxation. The eclectic group of people with great live music can't be beat. We happened to stumble upon a free concert in the street, and that's how we were introduced to this phenomenal event!
Eagle Rock Reservation is a great spot to take a breath of fresh air! From the spectacular views to the 9/11 monuments, it won't disappoint. We've visited several times when hosting guests specifically. But every time, we are reminded what a great place of relaxation and calm it is.
These are just a few local spots we've found to step away from the 'crazy' and enjoy ourselves. What is it all worth if we're not enjoying the journey?
Our health, mental state, and marital health are all critical life accounts that require consistent deposits.
Lastly, Celebrate the baby steps!
Make time today to find ways to step away and explore and enjoy this journey together.
We recommend starting with sharing your enjoyment goals and executing a plan. The tool we use is our daily legacy meeting; you can grab a free template here.
Here's to living purposefully, powerfully, and profitably in sync,