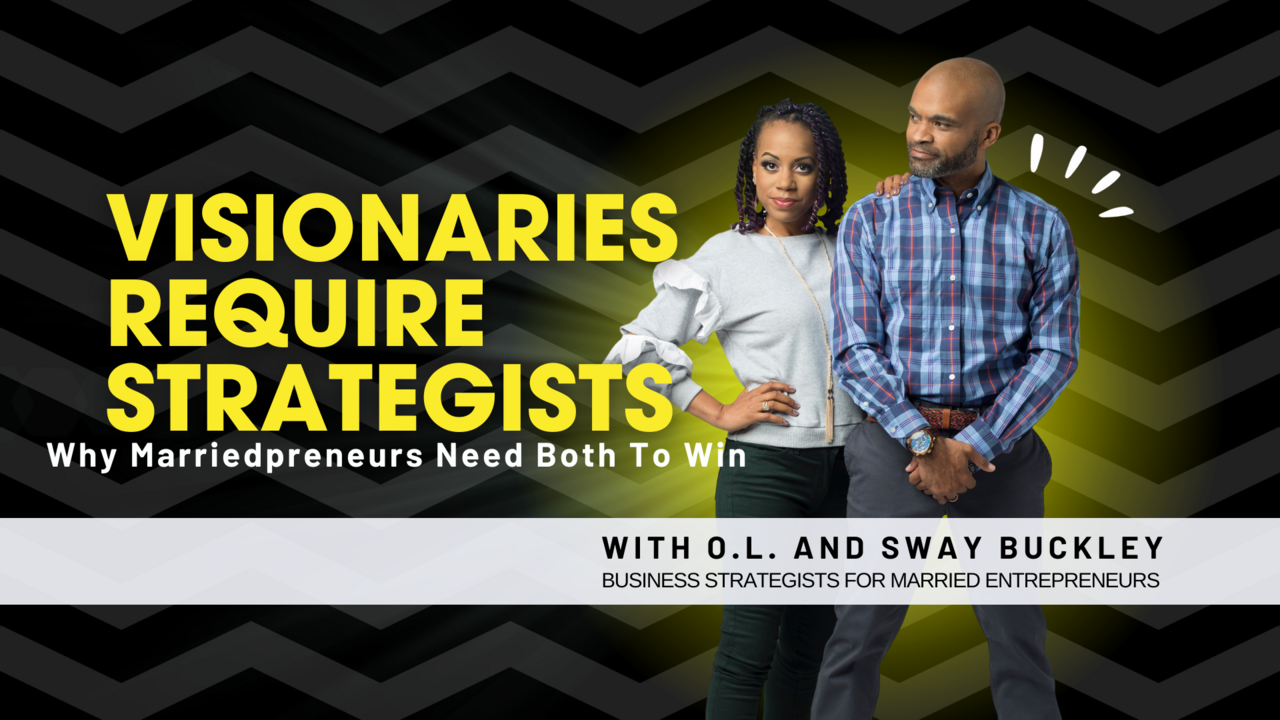 Marriedpreneurs have the advantage of having each other, BUT a missing link is still often overlooked. It comes down to vision & strategy.
The question is, who's who in your marriage? Here are a few things to consider first:
Visionary: a person with original ideas about what the future will or could be like.
Visionary Attributes: The visionary in marriage is usually called a Quick Start. This person is the one who has lots of grand ideas about future possibilities. Some are viable; some are not.
But the visionary is the one who lights up when thinking about the big picture and can get things started but is not necessarily the one to see it to fruition.
Strategist: a person skilled in planning action or policy, especially in war or politics.
Strategist Attributes: The strategist has vision, too, BUT is more excited when taking someone else's vision and putting a structure to fulfill it. This person is also called the Follow-Through type because that's how they are naturally wired.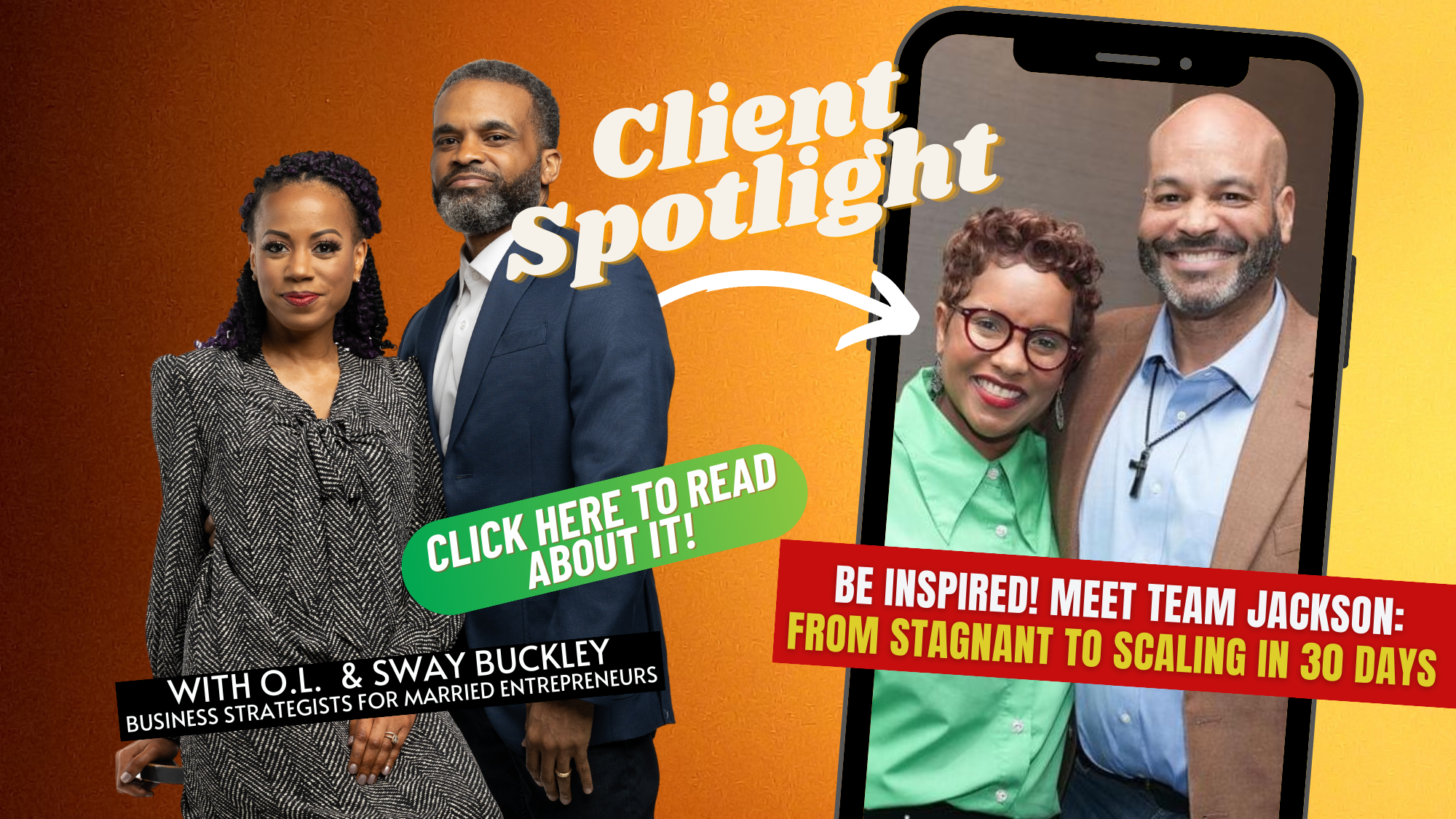 No two couples are the same:
For some couples, both spouses are visionaries.
For other couples, both spouses are strategists.
There are those where one spouse is a visionary and the other is the strategist.
Even if you don't see which category your marriage fits, both likely have a bit of both. In fact, most couples do. Few couples naturally fall into the given categories. So, for the rest of us, we must intentionally assess and invest in learning which of the two comes most naturally to us.
In addition, both strategy and vision can be skills acquired and sharpened when trained over time. 
That doesn't mean each couple will be equipped to be lead visionary or strategist. It just means you'll be able to strengthen what's already there.
At the end of the day, both visionary and strategist insights are needed to have a sustained legacy-building journey as marriedpreneurs.
What if you're stuck and unsure of where each of you fits best or what to do about what you already know? The next step is to increase your skills with outside support.
We've created a resource for marriedpreneur couples to do just that in the Q4 Finish Strong Masterclass series, teaching these same exact steps. You can get on the waitlist here.