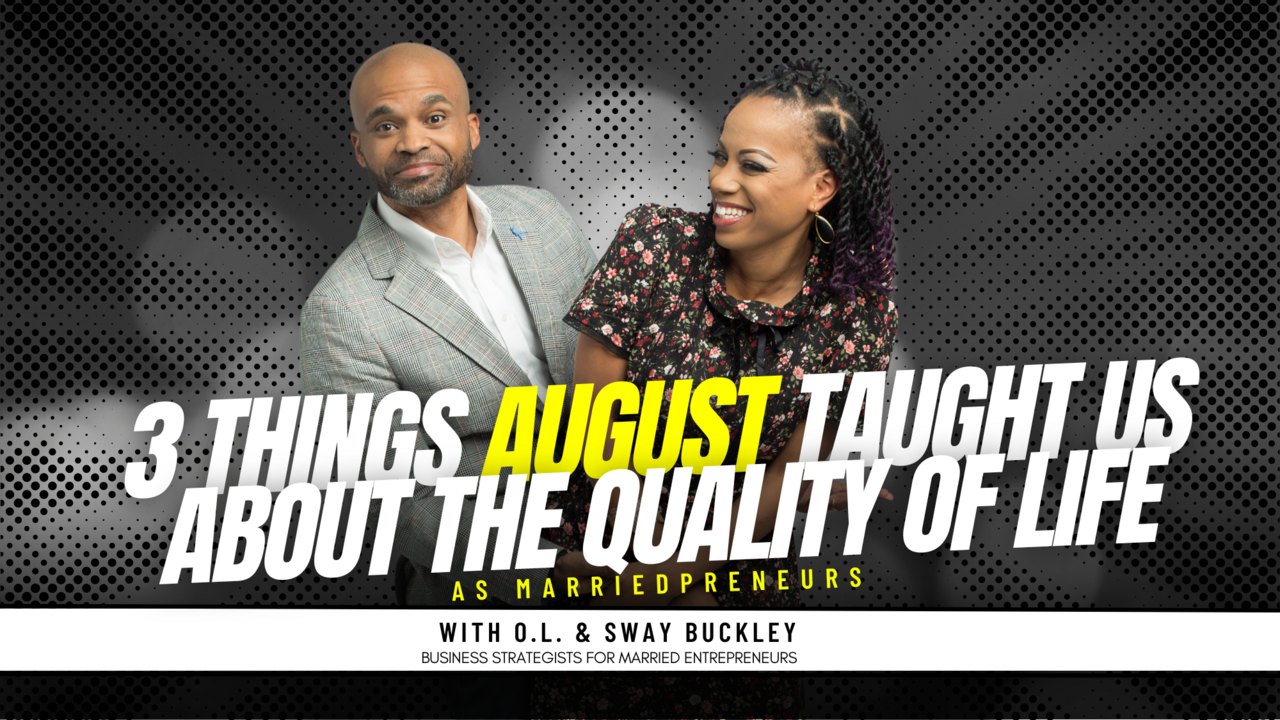 The American Psychological Association reports that:
Around seven in 10 adults (72%) have experienced additional health impacts due to stress, including feeling overwhelmed (33%), experiencing changes in sleeping habits (32%), and/or worrying constantly (30%).
One of our main missions is to help other marriedpreneur couples overcome overwhelm by streamlining their business systems and creating more time freedom and increased profits.
The quality of life MATTERS.
As we prepare for our Month Legacy Meeting, we reflect on the month individually so that when we come together, we bring thoughtful updates on where we are in our marriage, business, and life.
These last 30ish days have been packed with life lessons that if we don't stop mining the gold from them, we'll miss it. That's the #1 thing we DON'T want to do. Here's what we've been learning as we reflect on the month and prepare for the next.
➡️ It's OK if we can't show up for everything/ everyone as we would hope to. But what's most important is to know what's most important- focus there. Our legacy meetings have helped us do this daily.
➡️ Plan slow days. We know our plates are FULL, so we can't pretend otherwise and expect not to burn out. We've decided to plan slow Mondays.
We didn't always have the liberty to do this, so we operated from a place that didn't support the downtime needed to be our best. It's now built into our week.
➡️ Connecting with others is an asset. We are both introverts, so we can sit inside all day and be OK with it. Lately, we've been hosting guests, which has stretched us to get out a bit more, and it's been refreshing!
Having the right convos can change the trajectory of an outcome.
Lastly, Celebrate the baby steps!
IIf you're a marriedprenuer couple who is exhausted from a model you've built and are ready to simplify and streamline your process, we can help. Grab your free marriedpreneur checklist template today. 
Here's to living purposefully, powerfully, and profitably in sync,
We're rootin' for you!